OENOLOGY & INNOVATION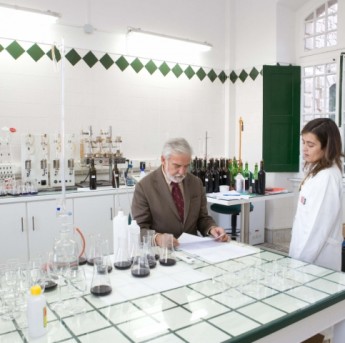 Along with the careful selection of the varieties to be planted across the various landholdings, José Neiva Correia ensures the highest standards of agricultural practices with no role for chemically treating the soils. Instead, recourse is made to organic material of the highest quality and for the most appropriate grafting approach dependent on the lands, castes, clones and the respective intended wine.
Recently this winemaker carried out another experiment that again demonstrated his continued enthusiasm and innovative spirit that have long been the hallmark of his career. In the council of Torres Vedras, he planted one and a half hectares with Dorn Felder, a German grape variety all but unknown in Portugal or to the wider public. Nevertheless, it matures early and, highly resistant to the effects of the Atlantic, produced a brightly coloured and highly fruity wine much to prevailing consumer tastes. The results have been so satisfactory that there are already plans to launch a new wine just as soon as regulatory approval allows. We may only patiently await that future tasting.