BOA COMPRA REVISTA DE VINHOS OUTUBRO 2012/BEST BUY IN REVISTA DE VINHOS MAGAZINE - ALICANTE BOUSCHET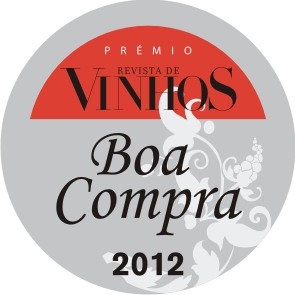 RV logo 2012
The Grand'Arte Alicante Bouschet 2009 has been distinguished Boa Compra (Best Buy) in the Revista de Vinhos Magazine, in October 2012, with the following notes:
"Lots of color, very intense and deep flavor, macerated berries, ripe blackberries, vibrant and spicy.
Full bodied with sweet fruit balanced by good acidity, round, large, juicy.
(13.5%) LL - 16.5 pt"
in Revista de Vinhos, October 2012