566 Awards in 2022 and 4964 since 2010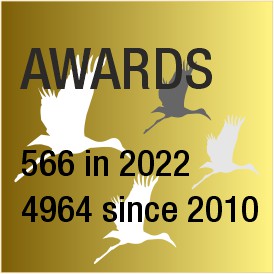 logo premios DFJ 2022_566_4964_01_storks_square_
José Neiva Correia, owner and Chief-winemaker of DFJ VINHOS, declared:
"We are very proud because it is an excellent recognition of the effort of our Team that every day strives to achieve the best price and quality in all our wines. Our objective it's not to participate to won prizes. The awards represent a strong acknowledgment of our work, helping those working with us around the world to carry the message of the excellence of our wines to their customers."
DFJ VINHOS was created in 1998, has 250 ha of vineyards certified for sustainable production, exporting more than 99% of its production of 10 million bottles to more than 50 countries.
José Neiva Correia is the owner of the company and the Chief-winemaker, producing wines since 1974.
The global recognition of José Neiva Correia and DFJ VINHOS has been a constant, here are some highlights:
Twice winner of the "Red Wine of the Year" trophy at the IWC London.
#1 TOP 100 BEST BUY of 2012" at Wine Enthusiast with VEGA Douro red 2009.
Since 2006, DFJ VINHOS wines have been selected 13 times for the important list of the TOP 100 BEST BUY OF THE YEAR by Wine Enthusiast.
Elected one of the 5 BEST EUROPEAN CELLARS OF THE YEAR 2017 by Wine Enthusiast.
To see the awards we won in 2022, download the full list at: 2022 AWARDS LIST