Algarve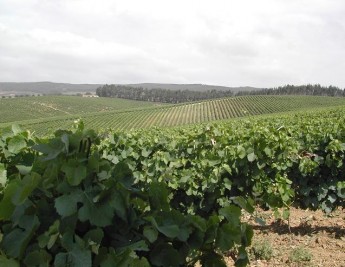 DFJ always presented wine of the Algarve wine region, the Esplanada, for José Neiva Correia is a region with great potential that seems now to give the first steps for the success.
There are numerous references in history to the importance and tradition of vine growing in the Algarve, and the role played by wine in commercial trade during the Middle Age and Modern Age.
During the muslim occupation, arabs not only planted vine, but exported the wine they produced. Following the reconquering, christians incremented the economic organisation left by this people.
Located on the most southern point of mainland Portugal, the Algarve has specific characteristics on account of its proximity to the sea, climate, natural vegetation and a culture marked by a long Arab occupation.
Its southern location - protected by a mountainous rim against the cold winds from the north - and its amphitheatre-shaped southern exposure, account for the Mediterranean climate of the region: hot, dry, slightly windy, with little seasonal variations and an average sun exposure above 3000 hours per year.
Soils are rocky, non-humic, made up of sandstone ("grés de Silves") or similar, red or yellow mediterranean sandstone soils.
There are four delimited wine regions (QWPSR) on account of the specificity of each area: "Lagoa", "Lagos", "Portimão" and "Tavira".
The Regional Wine ''Algarve'' is produced in whole Algarve.
IN: ANUARIO 2009 DO IVV - INSTITUTO DA VINHO E DO VINHO; p 337