Alvarinho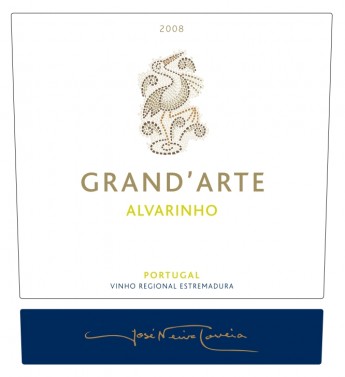 José Neiva Correia produces wonderful Alvarinho wines in the wine region of Lisboa.
Alvarinho is one of the most remarkable Portuguese white grape varieties.
It is very ancient and of low production, being mostly grown in Monção and Melgaço (Vinhos Verdes region).
It may have two distinct shapes: small, not very compact bunch and small, golden berries; or medium-sized bunch with bigger berries that keep their green colour when ripened.
This grape variety is responsible for the success of the first "monovarietal" Portuguese wines (single grape variety).
In Portugal, blend wines (mixture of several grape varieties) are more common. Alvarinho produces very aromatic wines, with high alcohol content and well balanced acidity.
in: INFOVINI: http://www.infovini.com/pagina.php?codNode=18017#tab0