Antão Vaz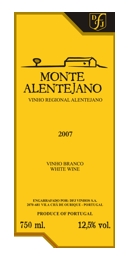 One of the main white grape variety from the Alentejo wine region.
Antão Vaz is one of the most important grape varieties of Alentejo.
Originally from Vidigueira, in the south of Alentejo, it is very resistant to drought and diseases.
This grape variety has medium-sized bunches with small, uniform, yellowish green berries, which turn yellow at the end of ripening.
Wines produced by Antão Vaz are very aromatic (mostly with aromas of tropical fruit) and usually citrine coloured.
in INFOVINI: http://www.infovini.com/pagina.php?codNode=18017#tab0