Dão DOC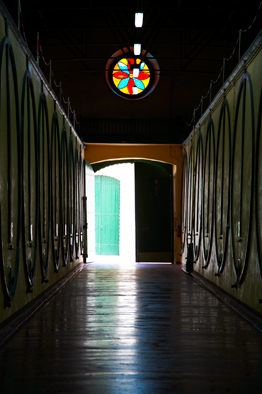 A region of great wines where DFJ has the Pomar.
In these lands, protected by some of the most beautiful mountains in Portugal, the growing of vines has a secular tradition. The rivers that cross the region, including the one after which it is named, run along the green fields of pine, chestnut and oak trees.
The granite and schist houses are coloured by the rural vegetation of heather and genista.
The region's heritage is very broad and witnesses Roman occupation, Jewish influence and the importance of religious orders and large aristocratic families.
In the interesting town of Viseu one finds the Grão Vasco Museum, where most of this 16th Century painter's works are displayed.
If you wish a more rural environment, discover some of the villages "lost" in the mountains where the fantastic Dão wine is produced.
Source: Infovini, CVR Dão, Anuário IVV, Viniportugal.: http://www.infovini.com/pagina.php?codNode=3923&codIdioma=2#tab0