DFJ VINHOS nominee one of the TOP 5 European Wineries of 2017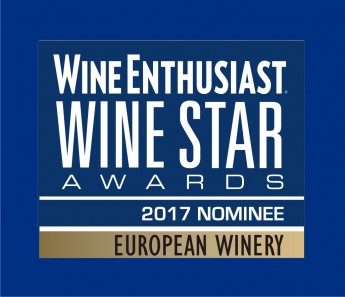 WE Star Awards 2017_logoweb_2
The company received in 2017, until now, 468 awards.
Quinta da Fonte Bela, September 22, 2017
DFJ VINHOS was named by the US magazine WINE ENTHUSIAST in the group of the 5 best European wine companies of 2017.

In the group of companies named are still, Domaines Schlumberger (France), Dr. Loosen (Germany); Fontanafredda (Italy); González Byass (Spain).

The chief winemaker and owner of DFJ VINHOS, Eng. José Neiva Correia, shared that: "It is an honor to be elected by this American magazine, one of the most influential in the wine world. This is an exceptional recognition for the work done by everyone at DFJ VINHOS, and we share with all our family, friends and customers, who constantly help us to improve what we like to do, WINES THAT PEOPLE LIKE TO DRINK, MADE IN PORTUGAL."

On November 9 we will know if DFJ VINHOS is the best European Wine Company of 2017 according to Wine Enthusiast.
Link to Wine Enthusiast news:
http://www.winemag.com/2017/09/07/wsa2017nominees/#europe