DFJ VINHOS won 12 AWARDS in the NEW YORK INTERNATIONAL WINE COMPETITION 2013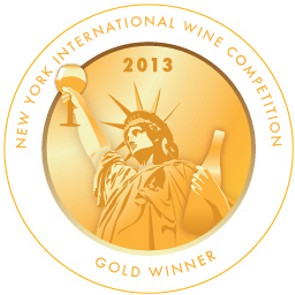 NYIWC_2013_Gold
July 19, 2013
DFJ VINHOS won eleven medals and one trophy at the NYIWC 2013 in the USA.
The company received a great recognition with twelve awards in one of the most important world wine markets.

The DFJ Vinhos team was very proud after received in the NEW YORK INTERNATIONAL WINE COMPETITION 2013 the trophy:

LISBON WINERY OF THE YEAR

The NYIWC is the only major international wine competition to be judged solely by trade buyers. Each wine is judged by its category and retail price. All participating judges have purchasing power through their stores, restaurants, distribution networks, which results in their ability to have a direct impact on brand sales.

ELEVEN MEDALS
DFJ Vinhos team was also very proud as we have received two gold medals, seven silver medals, and two bronze medals.
Gold Medals:
Grand'Arte Alicante Bouschet red 2009 - V.R. Lisboa
Grand'Arte Touriga Nacional red 2009 - V.R. Lisboa

Silver Medals:

Paxis Arinto white 2012 - V.R. Lisboa
Casa do Lago red 2010 - V.R. Lisboa
Paxis red 2011 - Douro DOC
Monte Alentejano Reserva red 2010 - V.R. Alentejano
Grand'Arte Shiraz red 2009 - V.R. Lisboa
Casa do Lago white 2012 - V.R. Lisboa
Coreto Joker white 2012 - V.R. Lisboa

Bronze Medals:

Portada Winemaker's Selection white 2012 - V.R. Lisboa
Portada Winemaker's Selection red 2011 - V.R. Lisboa