Grand'Arte Alfrocheiro in WineIsnspector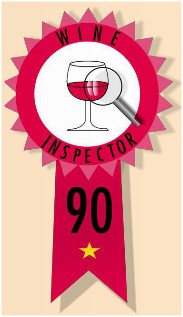 Logo Wine Inspector 2013 90pt
"DFJ Vinhos Grand'Arte Alfrocheio 2008:

Alfrocheiro wines are well-known for their intense fruit aromas. This Alfrocheiro ruby in colour. In the nose raspberry, strawberry and a touch of orange. On the palate a nice interplay between sweetness and acidity with red fruits, orange and yoghurt. Full bodied, good extract and an ordinary aftertaste. Good Buy! Drinkable for three days after the bottle has been opened: 2013-2020.

Rating 90 points."

in WineInspector January 2013.