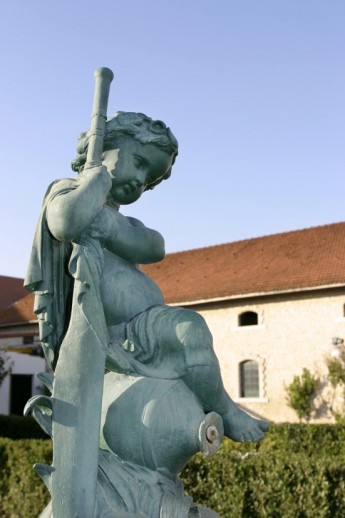 Quinta da Fonte Bela - The Wine Cathedral
Located in Vila Chã de Ourique - Cartaxo, 80 km north of the city of Lisbon, it is a unique centennial property. Most of the buildings belong to the so-called "Cast-iron architecture" used in the second half of the 19th century by followers of Eiffel. All of the facilities were designed by engineers at Eiffel's atelier, who were then in Portugal designing public works, such as the Santa Justa lift in Lisbon and the D. Luís bridge in Porto. The owner of the Quinta at the time (António Francisco Ribeiro Ferreira) took advantage of the presence of these engineers and commissioned the plans of what would become the center of his agricultural activity. The first building came to be the cellar completed in 1897. The exterior architecture is also unique in Portugal because it is characteristic of the south of France and Balearic Islands that were certainly the origin of the engineers.
Also known as the Cathedral of Wine, Quinta da Fonte Bela is composed of several buildings, among them we find the headquarters of the DFJ where are the offices, a vinification center, a bottling line, warehouses, a cellar with capacity for 9.3 millions of liters, cooperage, laboratory and living room. All in a total of 17,197 m2 and a covered area of ​​8,063 m2.