Península de Setúbal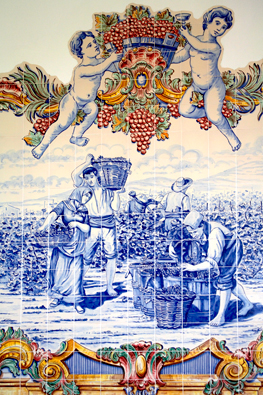 This region changes in 2009 the denomination name from Terras do Sado to Península de Setúbal.
The Phoenician and the Greeks brought many vine varieties to this region, as they found the climate propitious for vine-growing.
Later, the Romans and the Arabs incremented vine growing in this peninsula. Following the foundation of Portugal, other people came to the country, namely the Francs, a people of ancient vine traditions, and vine is cultivated in this region ever since.
Located on the west coast south of Lisbon, this region stretches from Palmela to Setúbal and produces the quite distinct and appreciated Moscatel de Setúbal.
In terms of topography, the region can be divided into two completely different vine-growing areas: one, south and south-west is mountainous, formed by the Serras da Arrábida, Rosca and S. Luís, including the northern slopes and foothills of Palmela, S. Francisco and Azeitão, ranging from 100 to 500m, and the other extending into a wide plain alongside the Sado river.
Climate is sub-tropical and Mediterranean, influenced by the proximity of the sea, the Tagus and Sado basins and the irregularity of the land. Seasonal variations are small and rainfall stands between 400 to 500 mm.
Soils are composed of sandstone, loamy sand, or limestone slightly alkaline, some of them thick and fertile.
The quality of the wines has led to the delimitation of the Appellation of Origin ''Setúbal'' for the liqueur wine and ''Palmela'' for white and red wines, as well as sparkling, semi-sparkling, rosé, and liqueur wines.
The Regional Wine ''Terras do Sado'' is produced in the whole district of Setúbal.
IN: ANUARIO 2009 DO IVV - INSTITUTO DA VINHO E DO VINHO; p 299
To know more about this wine region please go to the CVR Peninsula de Setubal at: