PortoCartoon 2015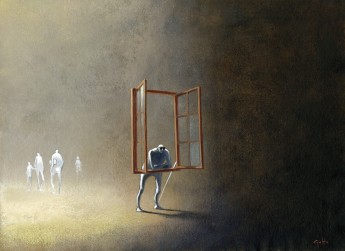 XVIIPC_GrandePremio_AlessandroGatto_Italia_Window
Since the 2007 edition that DFJ Vinhos associates as sponsor to PortoCartoon.
DFJ recognizes in the cartoons an art many times less recognized, but that how many times portrays with an image strong, powerful, our world, and above all the Man with their qualities and weaknesses.
Therefore that's the reason to associate in the 2007 edition of PortoCartoon because the theme was "INEQUALITIES, DISCRIMINATIONS AND PREJUDICES."
We also aim the image of the Portuguese wine in the exterior to go strong, powerful and more recognized. We are like the art of the cartoons, but with work and tenacity the future will be of success for our wines, as it will be for the cartoons.
We reproduced the press-release of the organization here:
"GATTO Two-times winner of PortoCartoon
Artists from Brazil and Poland - Win Hemingway and CR7 Caricature Awards

Alessandro Gatto, from Italy, was the winner of the Grand Prize of the 17th PortoCartoon-World Festival, organized by the Portuguese Printing Press Museum, with a work named "Window". Gatto already had in 2012 won the grand prize of this international contest.

The Second Prize, entitled "Safe Light" is from Izabela Kowalska-Wieczorek (Poland) and the Third Prize named "Lantern" is from the Russian Andrei Popov.
This year's edition included two caricature special awards, in tribute to the Literature Nobel Prize Ernest Hemingway and the football player Cristiano Ronaldo. The winners were, respectively, Dálcio Machado from Brazil, and Grondziel Krzysztof, from Poland.
The high quality of the works led the international jury to give nineteen Honourable Mentions to artists from different countries: Belgium (two), Brazil (three), Croatia (two), Spain, France, Iran (three), Poland, Portugal (three), Romania and Russia (two).
In appreciation were about 1,700 works of nearly 500 artists from all continents.

Portugal is the country with the highest participation: about 200 works from 80 cartoonists. The following are Iran, Romania, Turkey, Serbia, Brazil, Russia, Ukraine and Poland. Female participation achieved a record number this year, with particular emphasis on Portuguese and Iranian cases, where 20% of the participation relates to women.
With this 17th edition, PortoCartoon strengthens its place on the international podium of competitions of humor drawing and shows the relevance of Porto as the "capital of the cartoon", since 2008.
Know more in: www.museudaimprensa.pt / www.cartoonvirtualmuseum.org