QUINTA DA FONTE BELA - Tradition on a grand scale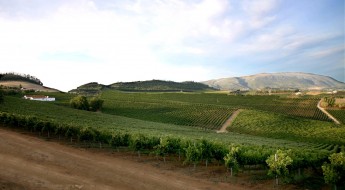 An agricultural engineer by training, José Neiva Correia launched his career with an internship at the National Centre of Viniculture Studies before later periods of study in Bordeaux, France and Gasenheim, Germany.
By 1998, he had already established his reputation as a renowned winemaker in Portugal working as a consultant to various companies and including D&F Wine Shippers, then the largest importer of Portuguese wines to the United Kingdom market, which he was later to join. Thus, to the "D" of Dino Ventura and the "F" of Fausto Ferraz there was joined the "J" of José and thus DFJ Vinhos was founded. Subsequently, in 2005, he became sole owner following the death of one partner and the decision to take over the entirety of the company.
With its headquarters between Vale de Santarém and Valada, around half an hour from Lisbon, DFJ Vinhos holds what was one of the most celebrated and extensive properties in southern Portugal, the Quinta da Fonte Bela estate.A series of imposing and sturdy constructions with an outline unique to the region, French châteaux architecture and featuring Marseille style roofing, blends with influences from industrial architecture, for example, the impressive distillery chimney that can be made out from kilometres away.
It was here that António Francisco Ribeiro Ferreira, one of the great estate owners of the country, in the late 19th century produced grape spirit that was then incorporated into the port making process.
Step by step, José Neiva Correia has set about restoring the various estate properties, nine pavilions in total (with a total covered area of about 8,000 m2). This includes warehouses, a distillery and a huge wine cellar over 20 metres in height and vats with a 9.3 million litre capacity in addition to another wooden vat cellar, currently not operational but considered the largest in Portugal and now in use for the storage of wine in half-casks and French, American and Portuguese oak. That all comes in conjunction with a coopers where barrels are restored and repaired, the laboratory for testing and controlling company produced wines in addition to the bottling plant with a 6,000 per hour capacity.