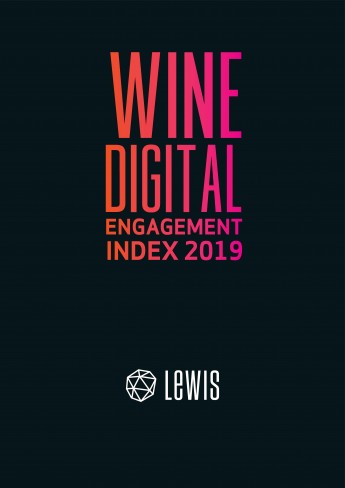 WINE DIGITAL Engagement Index-001-001
The July 4 the MARKETEER online brings the news:
https://marketeer.pt/sogevinus-e-a-empresa-de-vinho-com-me…/
The full evaluation made by LEWIS Portugal at:
https://www.teamlewis.com/…/wine-digital-engagement-vitivi…/
The international communications agency LEWIS Portugal presented the "2019 Wine Digital Engagement Index", where it evaluates the wine sector in Portugal from the point of view of digital marketing. It analyzes 10 categories, such as personalization of information, use of social networks, user response time, quality of user experience, mobile, speed of loading of web pages, security, and found that DFJ VINHOS is the company with 2nd best digital presence.
We were awarded 62.2 points which places us in front of Casa Santos Lima, Adega do Cartaxo, Esporão, Cortes de Cima, Casa Ermelinda Freitas, Pegões, Casa Relvas and Sogrape. In the first place was Sogevinus.
"What is the 2019 Wine Digital Engagement Index?"
"In the analysis we produce, you can see who is winning the engagement battle, where brands are stronger and weaker, what problems are in the industry, and what marketing areas you need to bet on." LEWIS PORTUGAL
At DFJ VINHOS we are very pleased to see the quality of our work recognized, although it is the constant feedback from our clients and friends that over the years has guided us in the improvement and development of our presence in the digital world.
Thank you very much to everyone, with the certainty that we will try to do more and better than what we have done so far!!!