THE WINEMAKER JOSÉ NEIVA CORREIA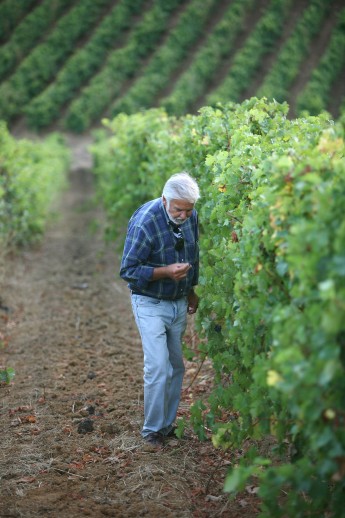 IMG_8847-A
Born and raised on a wine and vineyard estate that many historians deem one of the longest established in the council of Alenquer and whose origins stretch back prior to the founding of the nation of Portugal - the Quinta de Porto Franco. It is from the excellence of this estate that José Neiva Correia, born in 1949 and one of the most productive winemakers in the country, sources much of the raw material put into producing the very best DFJ Vinhos wines. This was the company he launched over a decade ago and that has now reached an average annual production level of six million bottles, across 40 brands and 110 different wines deriving from all mainland Portuguese regions, from the Douro down to the Algarve, except the Vinhos Verdes region.
Descending from generations dedicated to the art of viniculture, both on his father's and his mother's sides, José Neiva Correia followed in his family's traditions not only out of preference but also with thorough professionalism. Those who know and work with him make regular mention of his creativity and the enthusiasm that goes into each of his many and sharply differing wines with their blend of improbable grape varieties and surprising results. Whether top of the range, high priced and produced in restricted quantities or in mass volumes designed to meet the needs of the major international markets, the demand for quality in the final product never wavers whatever the circumstances. His knowledge is extensive and underpins everything he does.
As a winemaker, he has played a pioneering role both in the introduction of new varieties in Portugal and in promoting healthy agricultural practices.
Furthermore, he has contributed towards solutions found for the major problems facing the wine sector such as the appropriate sealing of wine bottle corks. Rigorous and keen on investigation, he has developed and patented a method for disinfecting the corks using ozone that has since been sold onto Grupo Amorim. This has helped in reducing the level of undesirable TCA (the Trichloroanisol compound causing the "musty smell"), a great threat to wine making.