Three Silver medals in the NYIWC 2012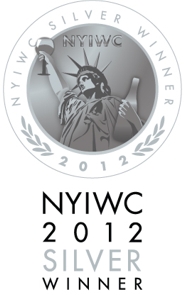 NYIWC_Silver_2012_tsp
The company received a great recognition in one of the most important world wine markets.

The DFJ Vinhos team was very proud after received in the NEW YORK INTERNATIONAL WINE COMPETITION 2012 the award:

PORTUGAL WINERY OF THE YEAR

The NYIWC is the only major international wine competition to be judged solely by trade buyers. Each wine is judged by its category and retail price. All participating judges have purchasing power through their stores, restaurants, distribution networks, which results in their ability to have a direct impact on brand sales.
DFJ Vinhos team was also very proud as we have received 3 silver medals, and "Silver medals designate the spirit that judges really liked;" in the wines:

PORTADA white 2011

DFJ Alvarinho e Chardonnay 2011

DFJ Pinot Noir & Alfrocheiro 2008



The NYIWC will be holding the Winners Circle showcasing the winners from the NYIWC for the Press & Trade on June 18th. The event will be held at the 3 West Club located at 3 West 51st NY, NY from 6-9pm.

DFJ VINHOS and the Importer LUIS GROCERY'S will be present with the 3 silver winners.

info@nyiwinecompetition.com / www.nyiwinecompetition.com