DFJ VINHOS selected seven times to the 100 TOP BEST BUYS list in the USA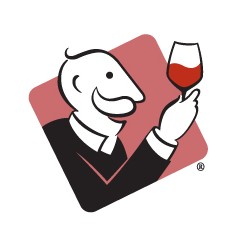 WE_logo_lord winston_001
The PORTADA Winemaker's Selection red Lisboa 2011 was selected the # 8th TOP BEST BUY OF THE YEAR 2014 in the American magazine Wine Enthusiast.
Very proud, Mr. José Neiva Correia chief winemaker and owner of DFJ shared with us:
"Our team is proud to once again see his work recognized by Wine Enthusiast, one of the most recognized and prestigious magazines in the world of wine. Since 2006 this is the seventh time that one of our wines are selected to join the exclusive annual list TOP 100 BEST BUYS.
This has been a key investment for the American market but also markets for those who follow what is happening in the USA. Many of our importers, distributors, retailers, sommeliers and consumers follow the Wine Enthusiast Magazine. This award makes us confident in the quality of our work. We expect this wine to offer its consumers as much or more pleasure and happiness as given us to produce it. "
Beyond this trophy DFJ WINES received this year over 29 Best Buys highlighting a wine with a rating of 91 and 90 with four wines.

AWARDS LIST of PORTADA Winemaker's Selection red 2011
The Portada red wine it's a great winner. Here's the list of the other awards received:
TROPHY "Lisbon Wine of the Year" at the China Wine and Spirits Awards Best Value 2014
DOUBLE GOLD medal at the China Wine and Spirits Awards Best Value 2014
GOLD at Daejeon Wine Trophy 2013
SILVER at Berliner Wein Trophy 2014
SILVER at Mundus Vini 2014
SILVER at Vino Bojnice 2014
BRONZE medal at NYIWC 2014
BEST BUY at "Revista de Vinhos" 2014


Seven times DFJ VINHOS wines selected to the 100 TOP BEST BUYS OF THE YEAR of the WINE ENTHUSIAST
Since 2006 DFJ VINHOS wines were selected 7 times to the listo f the TOP 100 BEST BUYS of the Wine Enthusiast here's the winners and ratings:
# 62nd TOP Best Buy Wine of 2006; GRAND'ARTE Touriga Nacional red 2003 – V.R. Lisboa 90 pt
# 75th TOP Best Buy Wine of 2008; VEGA red 2005 – D.O.C. Douro - 88 pt
# 20th TOP Best Buy Wine of 2009; GRAND'ARTE Shiraz red 2007 – V.R. Lisboa 90 pt
# 14th TOP Best Buy Wine of 2010; ALTA CORTE red 2006 – V. R. Lisboa 89 pt
# 9th TOP Best Buy Wine of 2011; GRAND'ARTE Alvarinho white 2010 – V.R. Lisboa 91pt
# 1st TOP Best Buy Wine of 2012; VEGA red 2009 – D.O.C. Douro 90 pt

# 8th TOP Best Buy Wine of 2014; PORTADA Winemakers Selection red 2011 - V. R. Lisboa 90 pt

We remember that in 2012 we won the 1st # 100 TOP BEST BUY with VEGA Douro Red 2009 after the Wine Enthusiast experts have tasted nearly 17,000 wines present on the American market. It was the first time a Portuguese wine appeared to lead this list.
So past two years to see again one of our wines integrating the list in the top 10, this leads us to want to share and celebrate with our representatives and friends, always asking and giving ideas to the team DFJ increasingly improve the price / quality ratio of our wines.
Also emphasize how important it has been for DFJ WINES, to our partners and consumers find that today our 147 wines received the BEST BUY from Wine Enthusiast.

2014 List of Awards at the Wine Enthusiast
Here's the full list of our 2014 BEST BUYS de 2014 and the appreciation and rating of the editors about each wine:
• PORTADA Winemakers Selection Lisboa red 2011

8th TOP BEST BUY OF THE YEAR 2014 - 90 pt

A dark colored, dense wine that is rich and firmly structured. Aged in wood, it hold flavors of plum and berry fruits balanced with a fresh acidity. This is a wine for aging, its structure a powerful statement. Drink from 2014 – R.V.; Published 4/1/2014
• GRAND'ARTE Shiraz red 2011 - V.R. Lisboa - 91 pt

This pure Shiraz gives a wonderfully perfumed wine that is both spicy and packed with dark, dense fruits. Blackberries are supported by soft tannins and a touch of caramel from wood aging. It's solid, firm while also fruity and should age. Drink from 2016.
— R. V. (8/1/2014)

• CONSENSUS branco 2012 - V. R. Lisboa - 90 pt

A wood-aged blend of Chardonnay and Arinto, this is ripe and richly endowed with both fruit and toasty flavors. It's a sophisticated wine, with rich Chardonnay-given lift and a green-fruit character from Arinto. It's wine that can age, but is ready to drink now and until 2020. — R.V. (4/1/2014)

• CASA DO LAGO Grande Reserva red 2011 - V. R. Lisboa – 90 pt

This is a powerful, solid wine from selected fruit that brings out ripe black currant flavors and a dense structure. The ripe Cabernet Sauvignon has plenty of acidity to give a juicy edge to the dry tannins and rich texture. Spice comes from wood aging. It needs to age, so drink from 2016. — R.V. (8/1/2014)

• PAXIS Caladoc & Tinta Roriz red 2012 - V. R. Lisboa – 90 pt

Rich, spicy and deliciously fruity, it has tannins well cushioned by the ample blackberry flavors. Acidity preserves the wine's easy freshness, while it also has a dense texture. Drink now, but the wine will be richer in late 2014. — R.V. (8/1/2014)

• PORTADA Winemakers Selection Lisboa red 2012 – 89 pt

Firm and structured, it has acidity allied to ripe black currant and berry fruits. With solid tannins in the background it needs time to soften. Drink from 2016. — R.V. (8/1/2014)

• MONTE ALENTEJANO Reserva red 2012 - V. R. Alentejano – 88 pt

Almost black in color, this densely tannic wine is granular, dusty and mineral in character. The berry fruits shoulder the weight of the tannins easily, giving a ripe wine that will need until 2016 to develop fully — R.V. (8/1/2014)

• GRAND'ARTE Alvarinho 2013 - V. R. Lisboa - 88 pt



• PATAMAR Reserva red 2011 – Douro DOC – 88 pt

This structured, dense and smoky wine features dry tannins and a mineral texture. It has blackberry fruitiness to go with this scaffolding, so it will develop well to give a ripe, full, rich wine. Wait until 2015. — R.V. (8/1/2014)

• PEDRAS DO MONTE Cabernet & Tinta Roriz red 2011 – V. R. Lisboa – 88 pt

Rich and bold, it's a blend of Cabernet Sauvignon and Tinta Roriz, both giving a floral character as well as some concentrated tannins. The dry structure and the intense acidity at the end suggest some aging. Drink from 2015. — R.V. (8/1/2014)

• GRAND'ARTE Chardonnay white 2013 - V. R. Lisboa – 88 pt

This full-bodied wine is rich with tropical fruit as well as a more citrus character. It's ripe, packed with apples, apricots and then cut with acidity. There is a cool, fresh aftertaste. — R.V. (8/1/2014)

• DFJ Alvarinho & Chardonnay white 2013 - V. R. Lisboa – 87 pt

The Chardonnay and Alvarinho complement each other well, the one bringing a rounded texture, the other adding a fresh and mineral character. Together, they produce a refreshing, ripe wine that has attractive citrus and yellow fruits. Drink from 2015. — R.V. (8/1/2014)

• POINT WEST Alvarinho & Chardonnay white 2013 - V. R. Lisboa – 87 pt

Alvarinho and Chardonnay are the chosen grapes for this blend. As its name suggests, a salty taste from the ocean spices up the ripe yellow and green plum fruits. It's soft with a fine balance of acidity and a soft honey touch at the end. — R.V. (8/1/2014)

• ALTA CORTE red 2011 - V. R. Lisboa – 87 pt

DFJ is one of a few producers who grow Caladoc, which is here blended with Tinta Roriz. A cross between Grenache and Malbec, it gives a dark colored, structured wine that is shown well here. Berry fruits come through the texture strongly, giving a rich character and plenty of final acidity. Drink now. — R.V. (8/1/2014)

• MONTE ALENTEJANO red 2010 - V. R. Alentejano – 87 pt

DFJ's venture into the Alentejo has produced a full-bodied wine packed with ripe plums and berry fruits. Tannins are rich, integrated into the fruits. A touch of earthiness needs to blow off before the wine is ready to drink in 2015. — R.V. (8/1/2014)

• PAXIS Caladoc & Tinta Roriz red 2011 - V. R. Lisboa – 86 pt

A solid wine, with swathes of juicy blackberry fruits and some firm, stalky tannins. The fruit gives the wine its character, with a texture that supports a dry core and final acidity. Drink now–2018. — R.V. (4/1/2014)

• CORETO Joker white 2013 - V. R. Lisboa – 86 pt

Smooth and light, it's all about fruitiness, crisp apples and a squeeze of lemon juice that perks up the soft texture. It's fresh and ready to drink. — R.V. (8/1/2014)

• CORETO Joker rose 2013 - V. R. Lisboa – 86 pt

Light and fruity, this is an immediately attractive, fragrant, off-dry wine. With its red berry flavors, it tastes warm and inviting. The touch of acidity reinforces the bright drinkability. — R.V. (8/1/2014)

• STORKS LANDING white 2013 - V. R. Lisboa – 86 pt

In a reference to the storks who build nests in the chimneys of the Eiffel-designed DFJ winery, Storks Landing shows bright acidity, layers of citrus plus a touch of more exotic pineapple. A blend of Fernão Pires and Chardonnay, it's fresh and light in the mouth, mineral and crisp at the end. — R.V. (8/1/2014)

• POINT WEST red 2011 - V. R. Lisboa - 86 pt

Coming from the cool climate of the Lisbon vineyards, this is a fresh and fruity wine. Some Touriga Nacional perfumes emerge from the soft tannins and final acidity. It's an attractive wine to drink now. — R.V. (8/1/2014)

• MONTE ALENTEJANO white 2013 – V.R. Alentejano – 85 pt

A soft, lemon-fruited wine that is attractive to drink now. It has warm acidity and ripe, full fruitiness. A lively fresh character gives the wine a great lift. — R.V. (4/1/2014)

• BIGODE red 2012 - V. R. Lisboa – 85 pt

Bigode, meaning the mustache, is fruity, fresh and light in texture. The juicy character needs another few months to integrate fully with the berry fruits. Spice adds interest. It will be better by the end of 2014. — R.V. (8/1/2014)

• CASA DO LAGO rose 2013 - V. R. Lisboa – 85 pt

A perfumed wine that is soft and fruity. It has a fresh, tangy character that makes it very refreshing and crisp.Think of this as an apéritif rosé, bright and light. — R.V. (8/1/2014)

• CORETO Joker red 2012 - V. R. Lisboa – 85 pt

Soft and fruity, this is a smooth and polished wine. Soft tannins give just enough structure for the berry fruits to shine. With its acidity and fresh aftertaste, it's ready to drink. — R.V. (8/1/2014)

• PAXIS Arinto 2013 - V. R. Lisboa - 85 pt

Green plums and ripe apples bring out the best in Arinto's range of flavors. This is a soft wine, with light acidity that's well integrated into the rich fruitiness. Drink now. — R.V. (10/1/2014)

• STORKS LANDING Rosé 2013 - V. R. Lisboa - 85 pt

This blend of Shiraz and Castelão is in a soft and ripe rosé style. There is just a touch of tannin from the Shiraz to give weight. The aftertaste is lightly sweet. — R.V. (10/1/2014)

• BIGODE red 2011 - V. R. Lisboa – 84 pt

A smoky wine with black currant flavors that bring together spice and fruitiness. The wine has a light touch, licorice and stalky tannins ending with attractive juiciness. It is ready to drink. — R.V. (4/1/2014)

• PINK ELEPHANT rose 2013 - V. R. Lisboa – 84 pt

Not just named on a whim, some of the proceeds for the sale of this wine goes to protecting Asian elephants. Designed to pair with spicy food, this is a soft, very fruity wine. It is dry and spicy itself with just enough acidity to keep it fresh. — R.V. (8/1/2014)

• PORTADA Winemakers Selection Lisboa white 2013 – 84 pt

An attractively fruity wine that's easy to drink and fresh. Lemon and apples give a crisp edge, followed by a zesty, fragrant character. Drink this light wine now. — R.V. (8/1/2014)